We settle real estate transactions for residential and commercial properties. But what does this really mean and how does the process work?
What We Do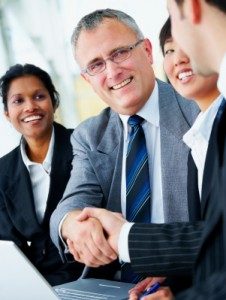 By definition, a real estate settlement company is responsible to bring parties to a real estate transaction together and get all of the documents signed by the correct parties, including buyers and sellers in a purchase transaction, and borrowers in a refinance transaction. But a settlement company does so much more. We examine the title to the property and provide title insurance to both buyers and lenders so their respective interests and investments in the real property are secure against claims from anyone else against the ownership or funds on the property.
Closing a real estate transaction can be a complicated process, involving numerous steps, and the cooperation and coordination of multiple parties. That's why you want a company that is experienced, efficient and reliable to ensure the settlement process goes smoothly from start to finish.
An Industry Leader
For nearly 21 years, Household Title & Escrow, LLC has been an industry leader in the real estate settlement and title industry. To date, we have settled more than 21,000 deals, representing close to $5 billion in real estate transactions. From day one, our sole mission at been to streamline the real estate settlement closing process to enable us to deliver fast and cost-effective settlement services for our clients. It is our unrelenting commitment to operational excellence and efficiency that sets us apart from other settlement companies.
We will settle transactions anytime time, any day. Our advanced technology enables us to provide same-day closings. Just say the word, and we will make it happen.
Our Locations
We have offices in:
Bethesda, MD
Miami, FL
Tysons Corner, VA 
We settle transactions in the following states:
Maryland
Washington, DC
Virginia
Florida
Delaware