Title Insurance
Protection of one of your biggest investments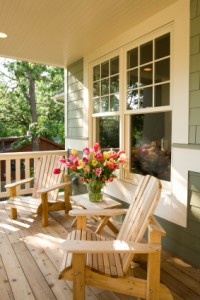 "Title" is the evidence that you hold ownership of your property. If you're purchasing a new home, it's wise to make sure an Owner's Title Policy of Insurance is provided to you at closing, in addition to providing a Lender's Title Policy of Insurance to the Lender if you are financing the home.
When you are buying a home or land, you are buying a piece of earth that has been owned by others before you. With over 100* types of "title defects," you will want to make sure you have 100% ownership of the property you are buying and that the property is also free and clear from any potential claims that may arise after you purchase the property.
Unlike automobile insurance that protects you from a future event, title insurance will protect you from any events that have occurred in the past. The title company that handles your closing will issue the title policies. Similar to a life insurance policy requirement, in which you are required to take a medical physical, your property will undergo a thorough search of the public records at the county recorder's office. Any title defects found will be disclosed to you and will require clearing before the closing date. Sometimes these title matters can be cleared easily by the title agent or an attorney may be required for legal process.
Why do you need it?
You're probably thinking, if my property has gone through a thorough search at the county recorder's office and all matters, if any, have been cleared, why do I need the policy of insurance? There is always the possibility that a defect was missed, even during a comprehensive search. If a claim does arise, and you have an Owner's Title Policy, your Title Agent and Underwriter will be ready to defend you in court, if necessary, at no cost to you.
The fee structure for these policies are all different and depend on where you reside and the location of the property being purchased. You may pay all, half or none of the premium due to the Title Agent for these Policies. The premium is a one time fee paid at closing. The Lender's Title Policy will not cover the owner or buyer for any loss that may result out of a claim.
Common types of defects
Missed Prior Judgment Lien, Mechanic Lien or Mortgage Lien from prior owners
Pre-existing violations of deed restrictions
Delinquent land, estate or federal taxes
Fraud
Improper document preparation or execution
Inaccurate legal description or survey
Ineffective release of interest by prior owner
Ineffective release of Judgment Lien, Mechanic Lien or Mortgage Lien from prior or current owner
Improper procedures of any court case relating to the property or a probate case involving an owner, such as a minor, incompetent person or deceased party.
The explanation provided above is designed to acquaint you with the Title Insurance process. Every title is unique and more complex than explained here. Please consult an attorney if further explanation of Title Insurance is needed.