Surveys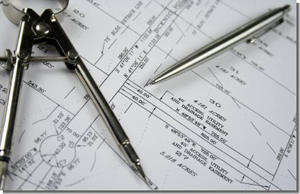 If you are purchasing a single family home or a townhouse, we can order a survey for you on the new property. (Surveys are not performed on condominiums.) However, we do not order surveys as a matter of ordinary practice unless you advise us that you would like one, since you are not required to obtain one on your new property. Alternatively, we can order one for you if your new lender (if applicable) requires a survey. Therefore, if you would like a survey, you will need to let us know by phone or e-mail to place the order for you.
Location drawing surveys
A location drawing will show the significant buildings, structures and other improvements, in their approximate relationship to the apparent property lines reflected in the deed, based on the field measurements taken by the surveyor, and any other evidence considered by the surveyor. If you would like a location drawing survey, you will need to sign an authorization form, as often required by state law, indicating your approval since a location drawing does not identify property boundary lines, as does a boundary survey, which is described below. A location drawing survey is significantly less expensive to perform than is a boundary survey. The typical cost for a location survey is in the $175-$225 price range.
Boundary location surveys
A boundary survey includes a location drawing described above but will also identify property boundary lines and will mark property boundary corners. It can be used for various purposes; for example, erecting a fence, a garage, or other improvements on the property. A boundary survey is considerably more expensive than a location survey. The survey companies that provide boundary surveys require the buyer to pay for the service in advance.
We place the order
While we will place the order for you, we do not provide the service directly; we use licensed and experienced survey companies in the respective counties where the subject property is located.